Made as a part of my durational long weekend rocket harvest
Rocket Seed pickle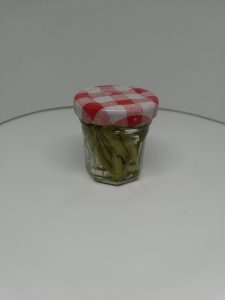 Ingredients:
Rocket seed pods
White vinegar
Szechuan pepper corns (whole)
Method:
Pick the seed pods from rocket plant's that are "going to seed" and literally just wash the whole pods. Boil up white vinegar, a little sugar and sezchuan pepper then let cool.

Fill into jars and eat after about 2 days. Keeps for up to 3 weeks.
Rocket root kim-chi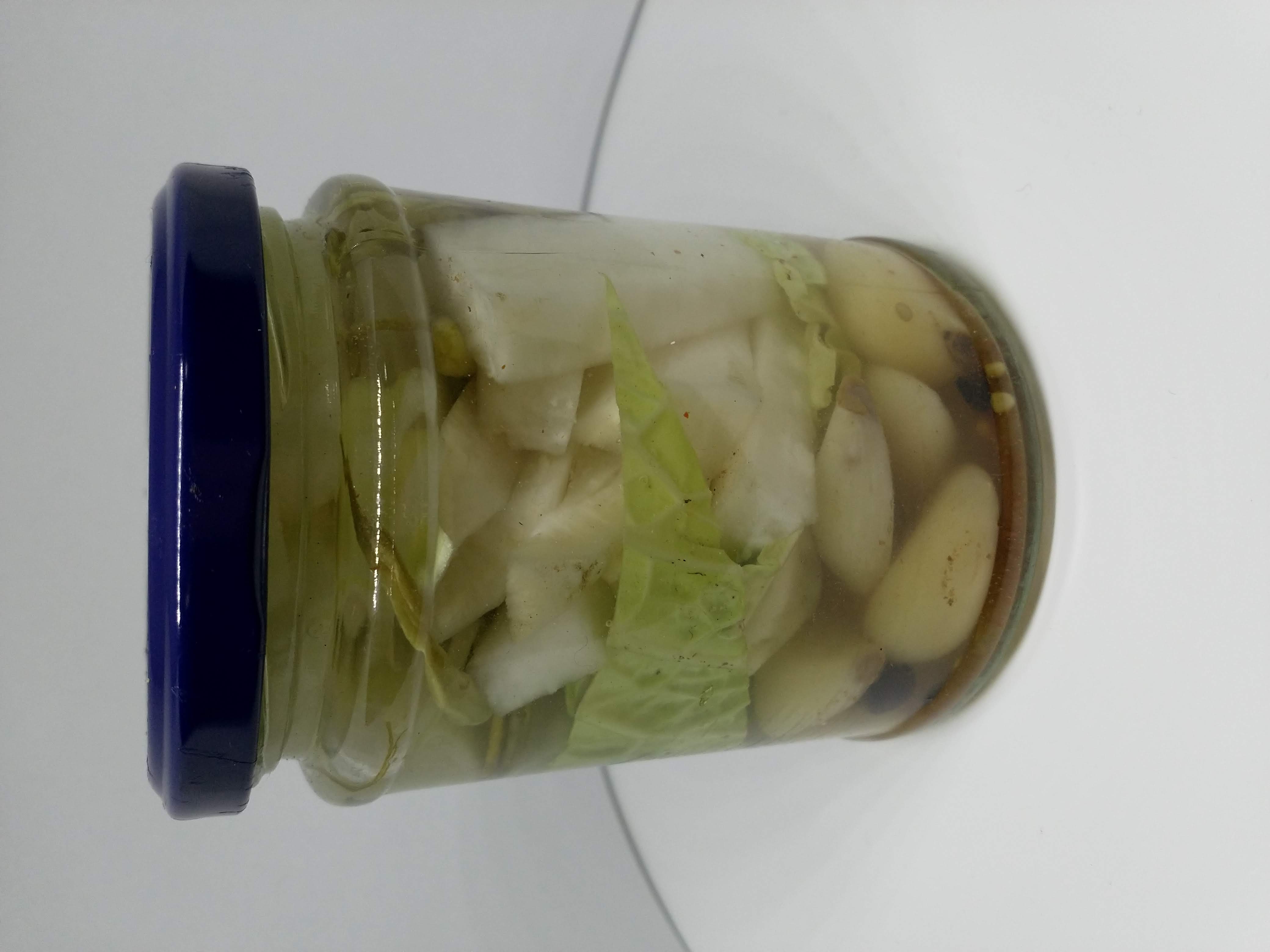 Ingredients:
1.5 kg Peeled Rocket root cut into super oversized matchsticks
1 large onion, sliced
6 curly cabbage outer leaves, cut into slices
Rocket seed pods (as many as you can harvest)
20 peeled cloves of garlic
Gochugaro (Korean red pepper or chilli flakes)
Onion powder
Szechuan Pepper
White vinegar
2 tspns sugar
Method:
Heat spices, sugar and vinegar with a little water then let cool .
Peel rocket roots and slice into matchsticks, cut cabbage and onion and pile into jars.
Pour cooled liquid over the pickles and refrigerate
Will keep for up to 4 – 6 weeks.