A Short Bio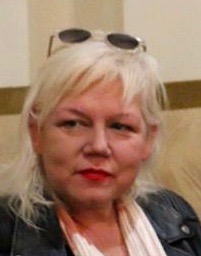 Primarily, Heidi Angove is a geek. Out and Proud! Over the years this has meant she's been lucky enough to work in a couple of very different worlds. Telecommunications and IT, and the Arts and Technology sector.
Telco and IT wise, she's done everything from managing a variety of UNIX Systems, managing a number of large sale sites through managing Internode's Corporate Support team, Typed show int on way too many Cisco devices and even written a bit of code here and there. Mainly, writing code in PHP, perl and Python makes her happy
She presently holds a wonderfully diverse position as the Operations Manager for Base64, Tech Evangelist Simon Hackett's post Internode adventure. A day in her working life might see her working on Large Scale Batteries to see the Base64 co working space site go offgrid, working with the residents, hosting technology based workshops and meetings, assisting in IT strategies for a variety of businesses Simon has an investment in and getting a little too grumpy at the state of the coffee machine.
Arts Wise she's served as the General Manager of ANAT (Australian Network for Art and Technology), been a member of a number of Boards, made portable 'backpack' internet radio stations, interactive audience controllers for theatre, old rotary phone booth audio telling and recording 'stations' and a bunch more tech based stuff
She loves art, food, books and doing geeky things with any or all of the aforementioned. If you have an interest in any or all of the above, or have a project you're interested in developing,  then drop her a line or give her a call.
Heidi Angove
P: 0416 235 517
E: heidi@slowboil.com