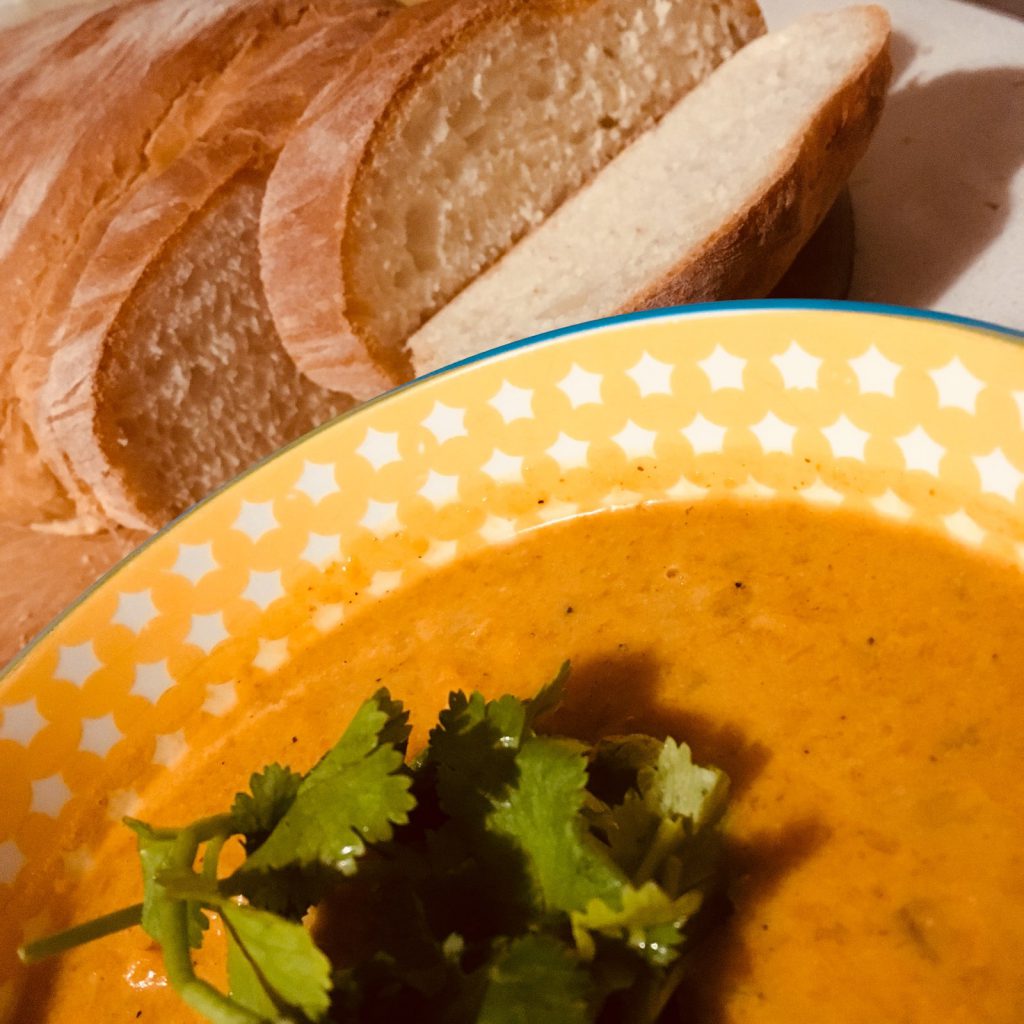 Makes for about 15 -20 people ! I generally freeze most of mine once made.
 5 kg of peeled pumpkin, cut into largepieces (I love Kent pumpkin)
3 tablespoons coconut oil
5 large onions, chopped finely
10 garlic cloves, minced
1 tablespoon fresh ginger, minced
2500ml vegetable stock (organic, natural or home made preferably)
4 x 400m cans coconut milk
1 x 400m can coconut cream
Home made curry paste
Ground ginger
---
INSTRUCTIONS
Pre-heat oven to 180 degrees Celsius.
Place pumpkin into a lined baking dish with 1 tablespoon coconut oil and peanut oil and cook for 1 hour. Set aside.
Heat 2 tablespoons coconut oil in a large saucepan on moderate heat and add onion and cook until onion is soft (approx 5 minutes). Add garlic and ginger and cook for an 1 minute. Add pumpkin, stock, coconut milk, coconut sugar and curry paste. Stir to combine. Bring to the boil and then simmer for 20 minutes.
Either add to a blender or use a stick blender and blend until pureed
Garnish with fresh coriander sprigs / mortar and pestled roasted cashews / and toasted coconut.
Delight in people enjoying the fruits of your labor.