Tomato and Chilli Sauce from scratch: CWA style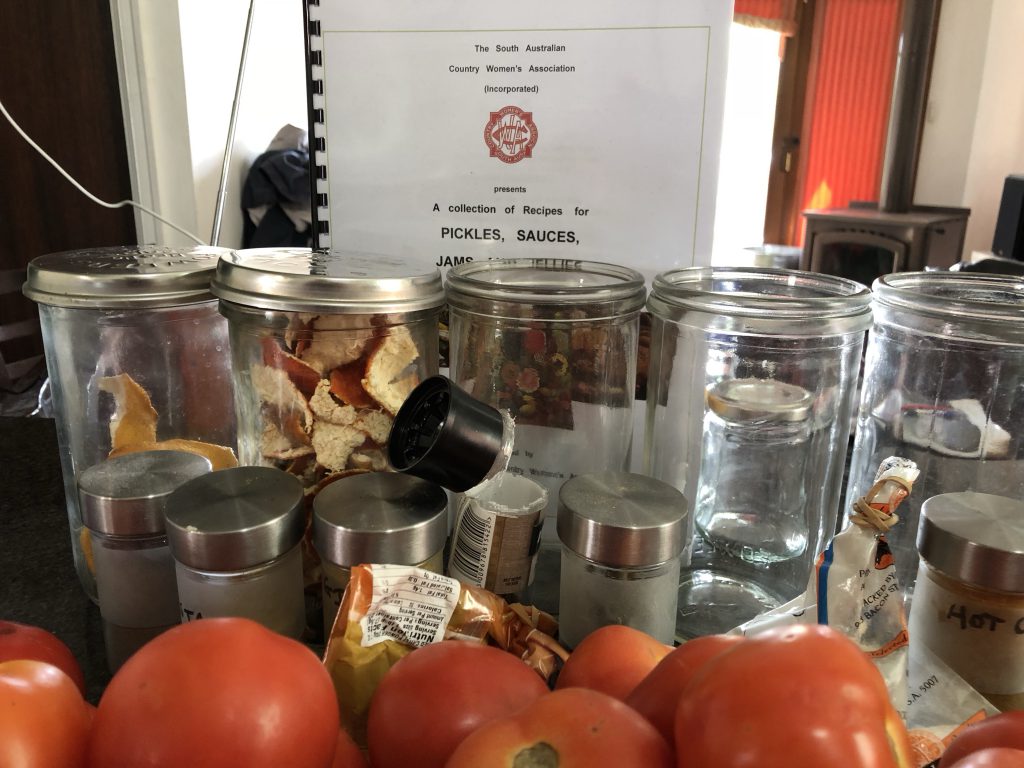 One thing I have really been missing is a good and salty, buttery pie with sauce. The Cornish pasties and Sausage Rolls I've been throwing together have been filling the gap for the most part but the idea of being able to walk into a Bakery randomly and lay into the contents of that brown paper bag , slightly dampened with cheap and steaming injections of sauce, made hot from the life ending amounts of salt cooked within the filling – well you get the picture. I was about to break. Grabbed some Haighs to salve the need and inhaled the dark ginger like a beast. To remedy this I made a big batch of home made tomato and chilli sauce, based on a Country Womens Association cookbook. If you don't know who the CWA is, have a read of their website, go grab a scone from the CWA cafe at the Adelaide Royal show and delight in the stoicism, strength and pure charm of a bunch of women who have some crazy good cooking skills to offer and share. 
Please note the core method and recipe has been "modded" by me but comes from a recipe book published in 1961 and from the pen of proud SA Country Womens association member Mrs L.B Housden (Seacliff). Ok .. here we go: 
Ingredients:
8.5kgs (a box) of tomatoes. 
2.3 kgs (around 9 large) onions peeled and roughly chopped
1 litre white vinegar
1 tspn cayenne pepper
30 gms roughly chopped or minced ginger
30 gms cloves
45 gms or 1 bulb garlic, peeled and roughly chopped
30 gms peppercorns
90 ml white wine
80 gms acetic acid
3 tbspns of dried mandarin peel
3 tbspns chilli powder
1 heaped tbspn hot curry powder
500 gms stevia granules (for my mum who is watching her weight) Can replace with white sugar if you wish
250 gms demerara sugar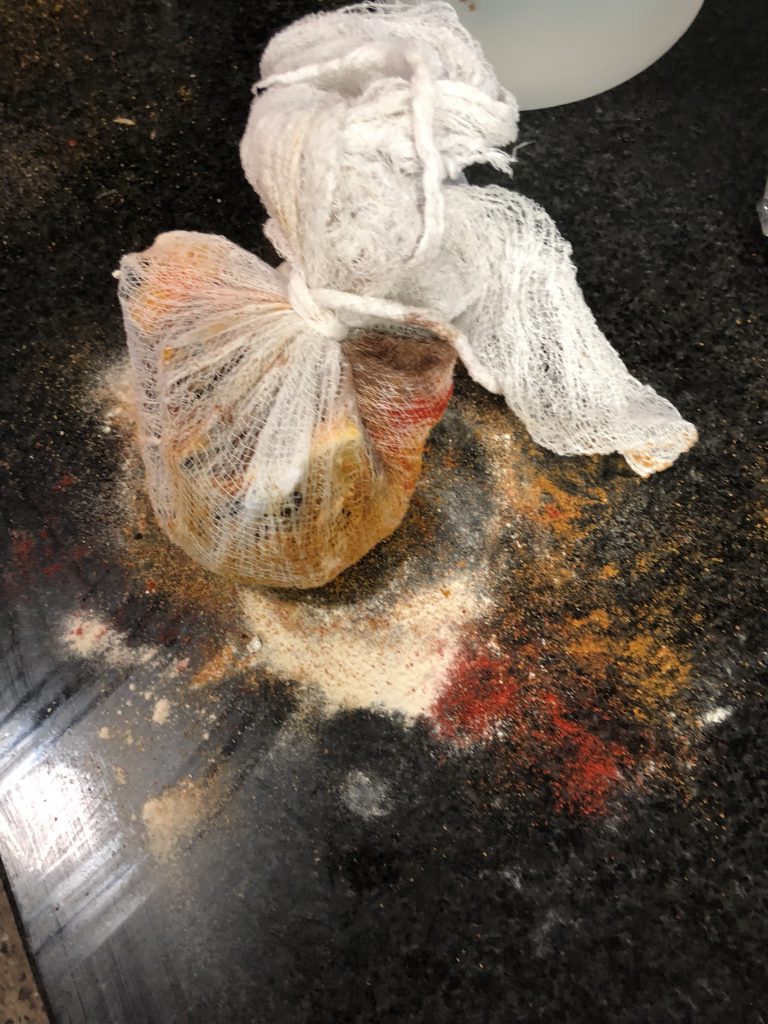 Method: 
Boil and sterilise enough for at least 8000ml (yep 8 litres) worth of jars/ bottles. 
Boil and peel tomatoes in large stockpot. 
Boil onions
With a little calico or canvas bag or bit of calico or light cotton cloth, make a bouquet-garni with the herbs and mandarin skin. 
After it's cooled, roughly chop / mulch/ munge peeled tomatoes and onions, throw them back into the stockpot with the other ingredients and boil down for 3 – 4 hours until it cooks down to the consistency you prefer. I like mine a little chunky. 
Strain and bottle. 
Allow at least half a day for the whole shebang. It's a bit of a commitment but well worth it!
Ingredients for label: 
Tomatoes, Onions, White vinegar, Cayenne pepper, Ginger, Gloves, Garlic, Peppercorns, Chilli Powder, White wine, Acetic acid, Stevia, Demerara Sugar.
I just dymo'ed on some cheap small IKEA spice jars the phrase: "Modded" 1961 CWA Tomato and Chilli sauce jars for my first official "member" contribution to the cake stall at Burnside Library!