Low Sodium Spicy Turnip and Barley Soup
Again, my dietician told me to up my levels of legumes and mentioned pearl barley as something I could eat. Hurrah! I love pearl Barley. Reminds me of the eighties and my mum's winter broths. This tastes great, is super healthy and contains no added salt.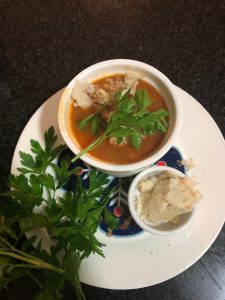 Ingredients: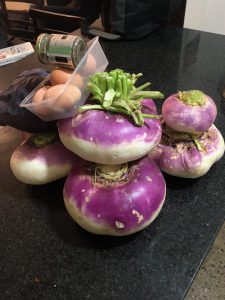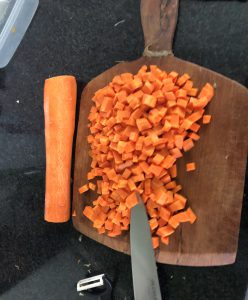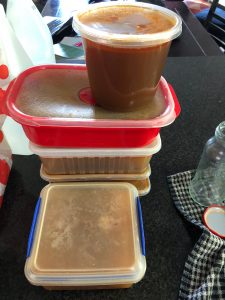 2 Tbsps extra virgin olive oil
2 large onions, diced
3 large garlic cloves, minced
8 cups chicken stock
1 large carrot, diced
2 large celery stalks, thinly sliced
3 Tbsp tomato paste
2 cups turnip, peeled and diced
1 cup pearl barley
1/4 cup fresh parsley leaves, roughly chopped
2 large bay leaves
1 tsp dried thyme leaves
1 tsp sage leaves
1 tsp powdered mustard
Dash of cayenne pepper (more or less, to taste)
1/4 tsp black pepper, or to taste
Panko Breadcrumbs
Directions
In a medium stock pot, combine the oil, onions, garlic , plus 2 tablespoons of the stock. Cook over medium heat, stirring frequently, until the onion is tender, 4-5 minutes. If the vegetables begin to stick to the pot, add a few more tablespoons of stock.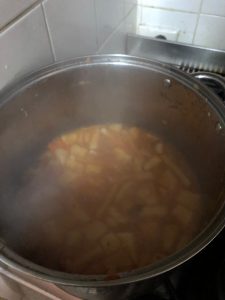 Add all remaining ingredients to the pot, stir well to incorporate the tomato paste, and bring to the boil. Cover, lower the heat to simmer, and cook for 1-1/2 hours or until the barley is tender and the soup is  thickened into almost a stew
With a large spoon, skim any oil off the surface of the soup and discard. If you wish, top with panic breadcrumbs (I make my own from sour dough) and flat leaf parsley.